Run your entire business from a single point of control
This powerful tool not only streamlines your workflow by allowing you to effortlessly integrate your favorite software and services, but also unlocks unprecedented potential for customization and automation. Our API's robust and user-friendly nature enables you to easily harness its full potential, no matter your technical expertise.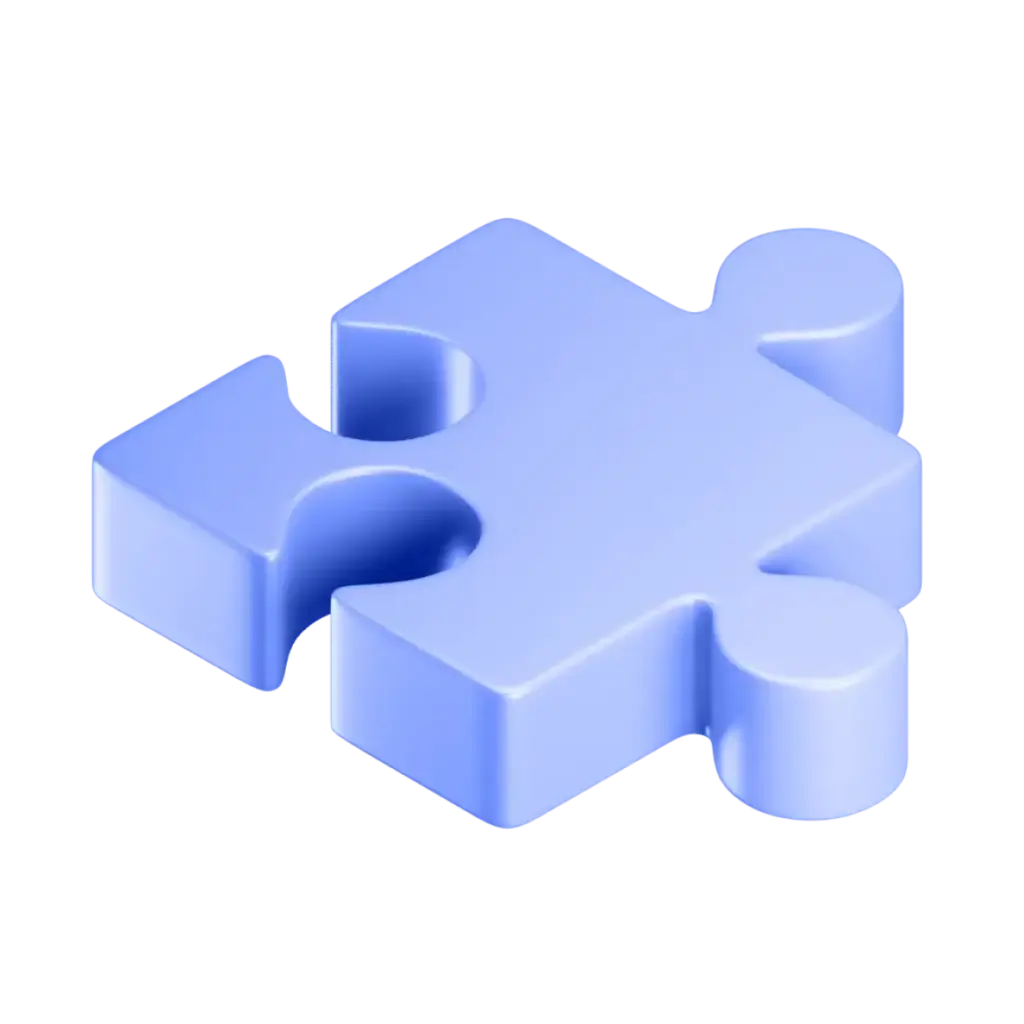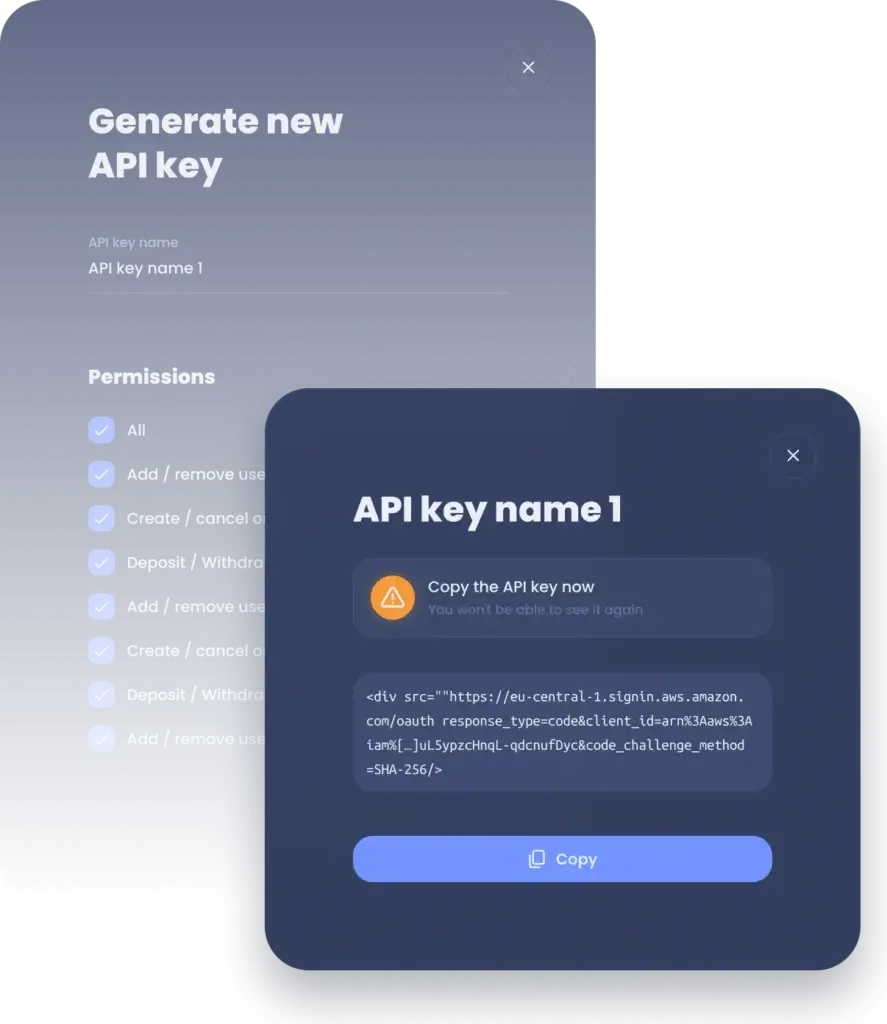 An API integration allows two or more applications to connect and interface with each other.
Nosis' API integration features allow you to 'plug in' your data streams to Nosis to view, manage and share the information that matters to you and your business most.
How could you use API Integration?
Reporting, customer management, trading, communications and even billing can be managed from a single hub.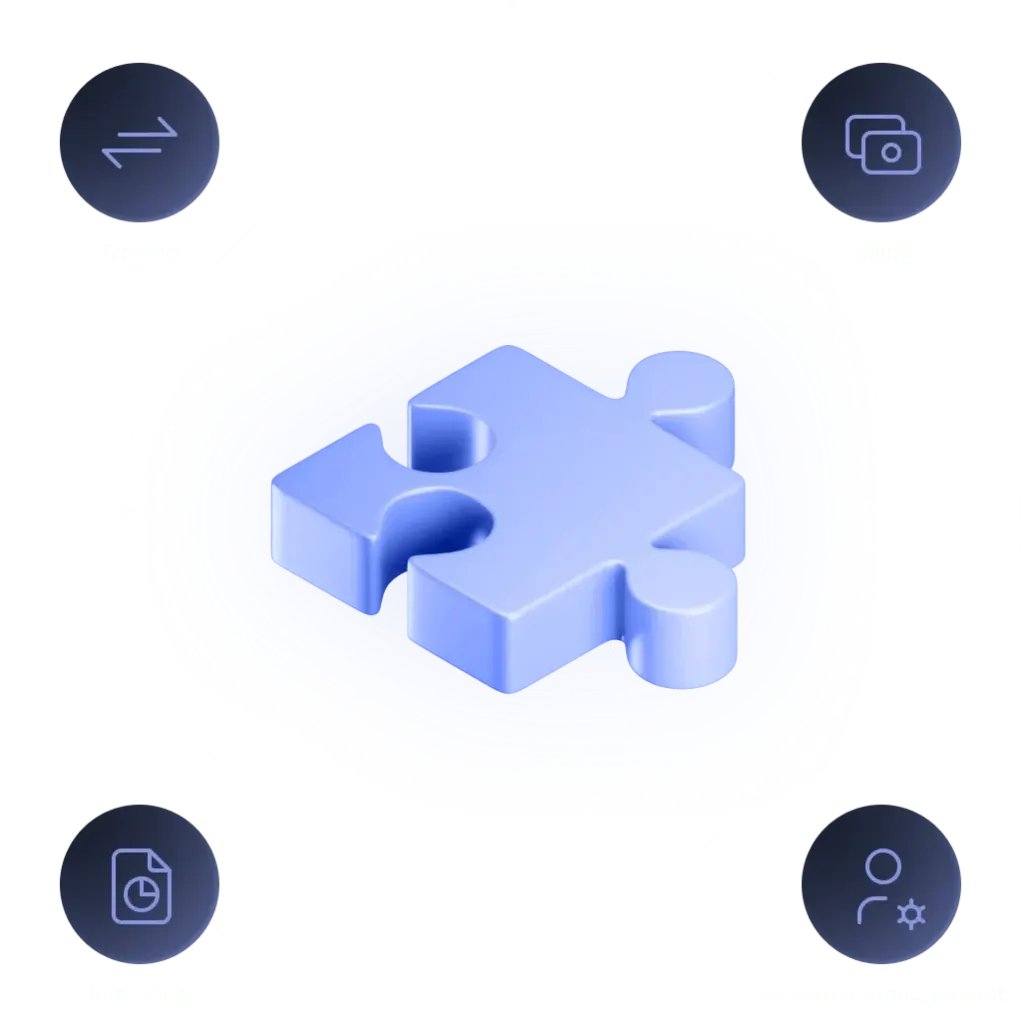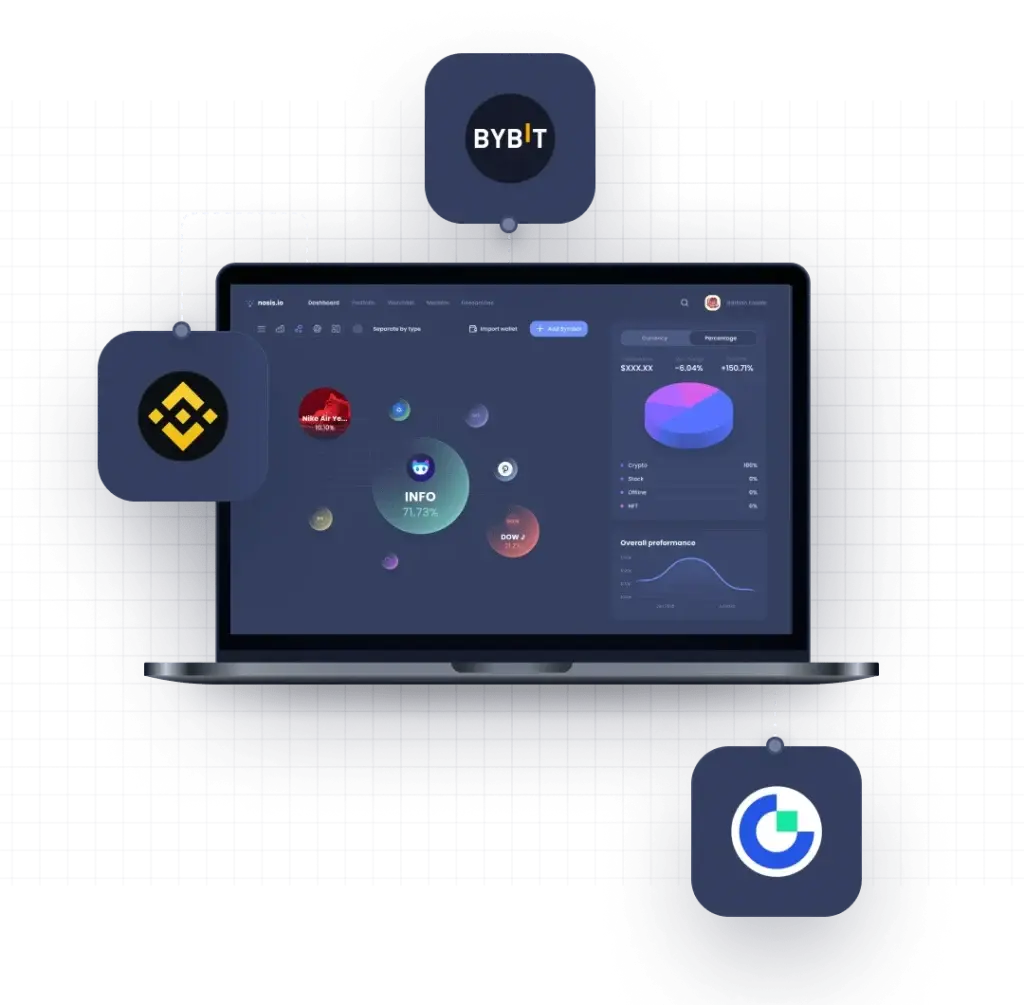 Why should you use API Integration?
Nosis is committed to being a one-stop solution for your fund, and this includes integrating services that already work for you into your very own Nosis ecosystem. Use it to integrate with your favourite crypto & stock exchanges.
Through API integration, Nosis becomes the central operating hub for your business.