See it all come together for the first time
Utilising Nosis' first-in-class data visualisation tools, holistic portfolio information can be presented and shared in one central location. Endlessly customisable and with an exhaustive database of asset information, keep your users informed with the click of a button. No more tedious spreadsheets and consolidation.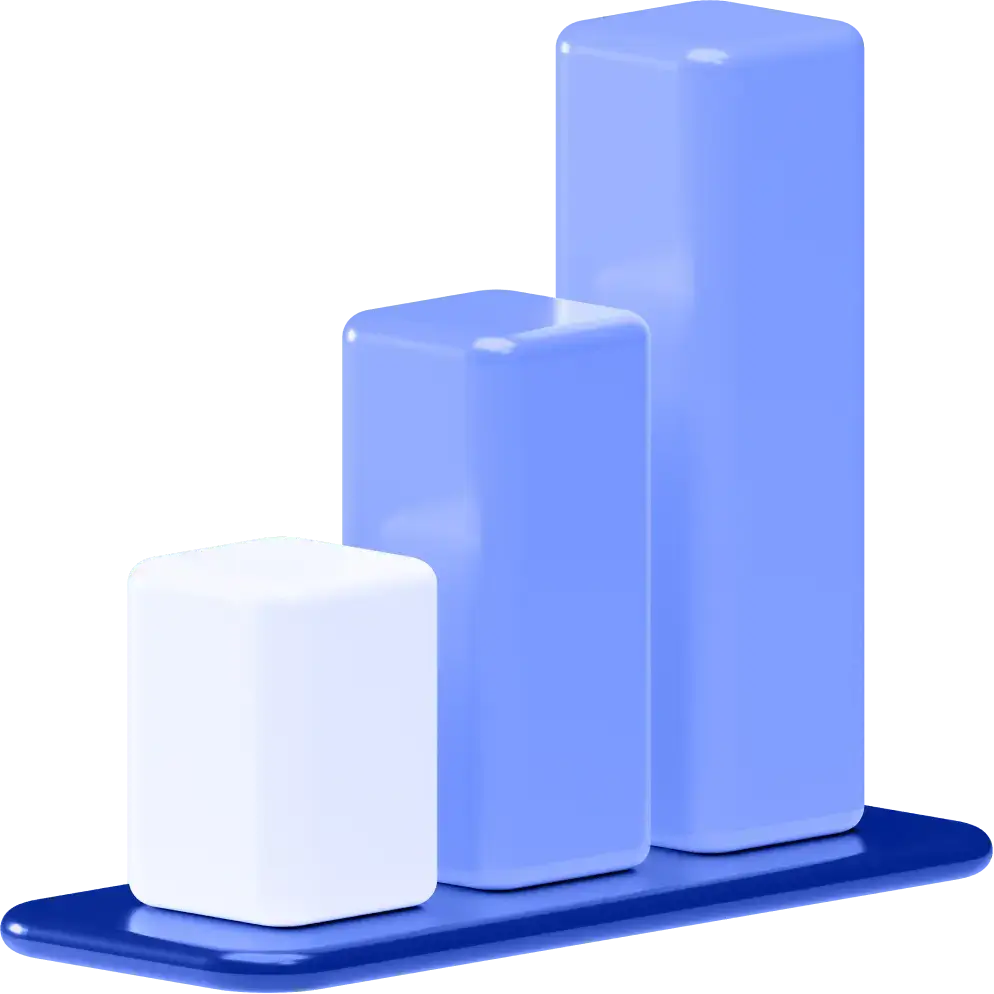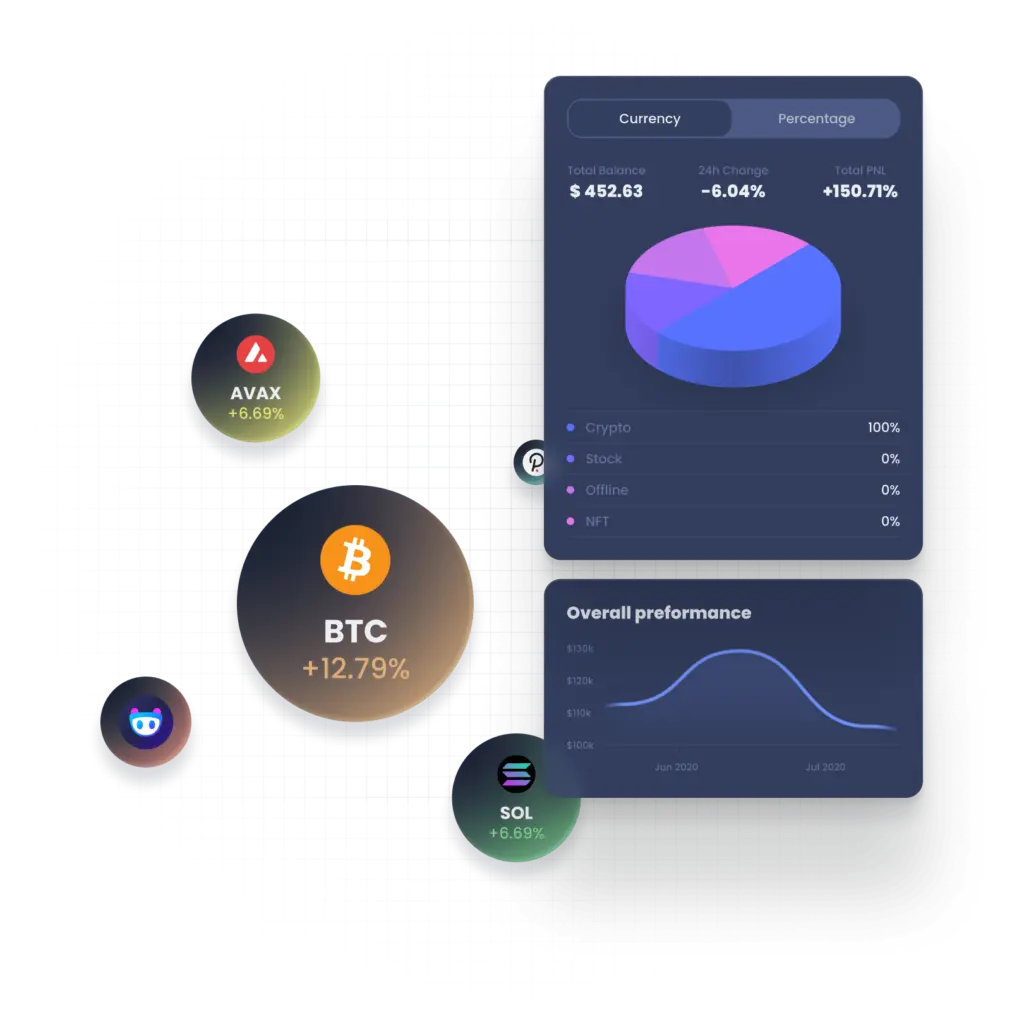 What exactly is portfolio visualisation?
Portfolio visualisation allows users of Nosis Funds to display information relating to their portfolio (total assets held, asset valuation, PNL) in a way that is both visually pleasing and communicates relevant portfolio information effectively to even the uninitiated.
How could you use portfolio visualisation?
Gone are the days of endless backtracking and cross-referencing.
Generate and send relevant portfolio information for any or all clients with the click of a button using Nosis' portfolio visualisation features.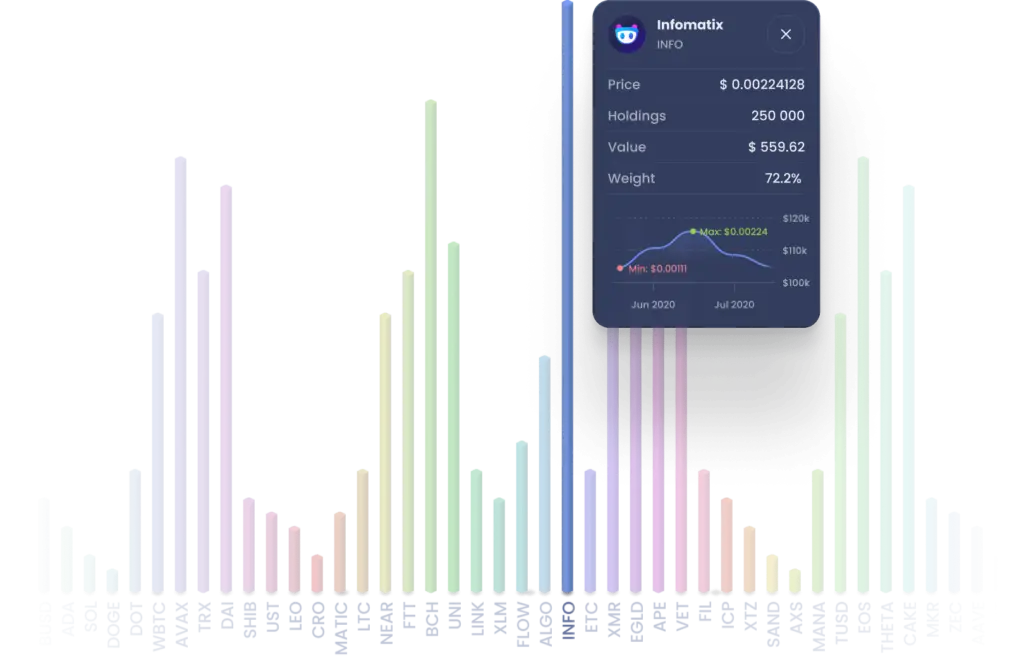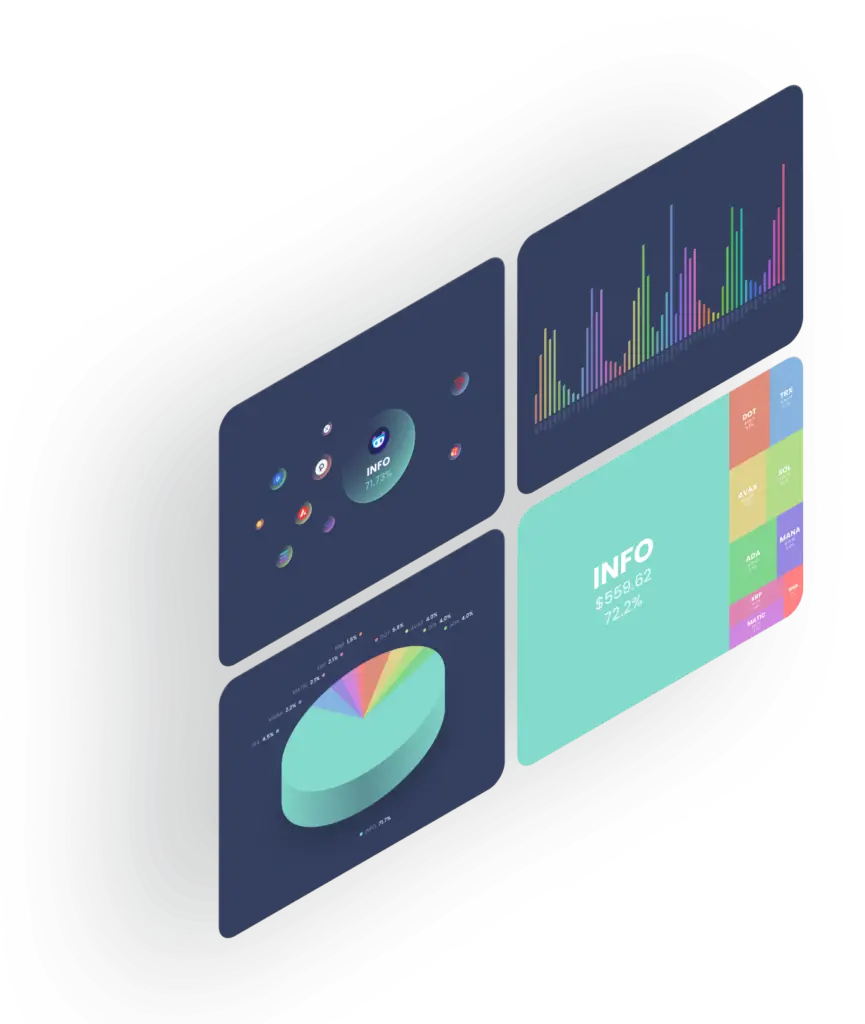 Why use portfolio visualisation?
Communicate value visually
Say goodbye to spreadsheets. Generate easy-to-follow data sets with the click of a button.
Live dashboards
Keep an eye on your portfolio in real-time with the Nosis Funds dashboard. 
Member engagement  
Keep your members happy with data presented the way they want.