The absolute best way to track all your investments in one place.
Easy, convenient & FREE forever.
Unleash the potential of your investments with Nosis, the ultimate portfolio management platform.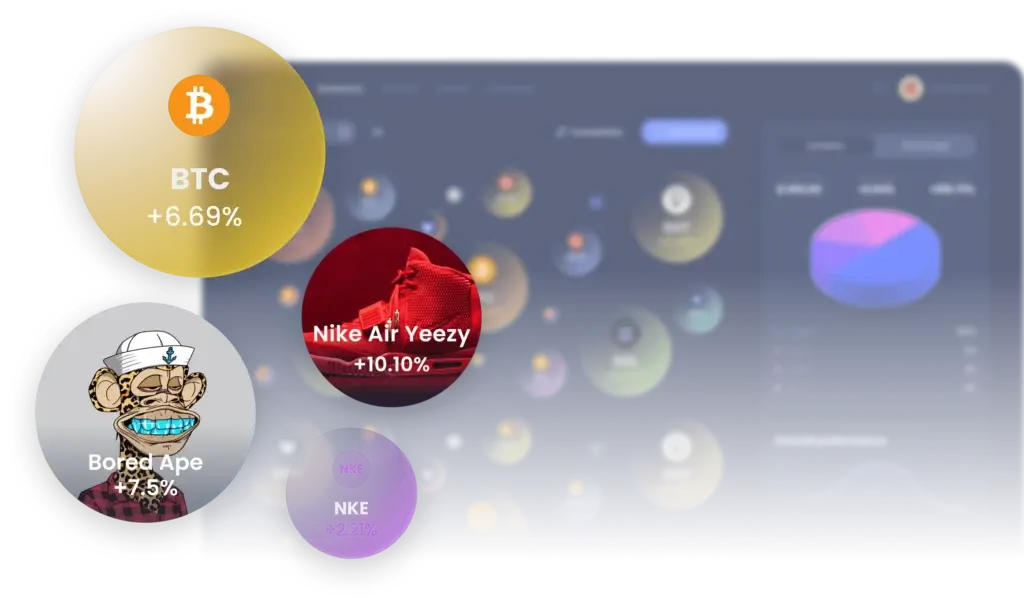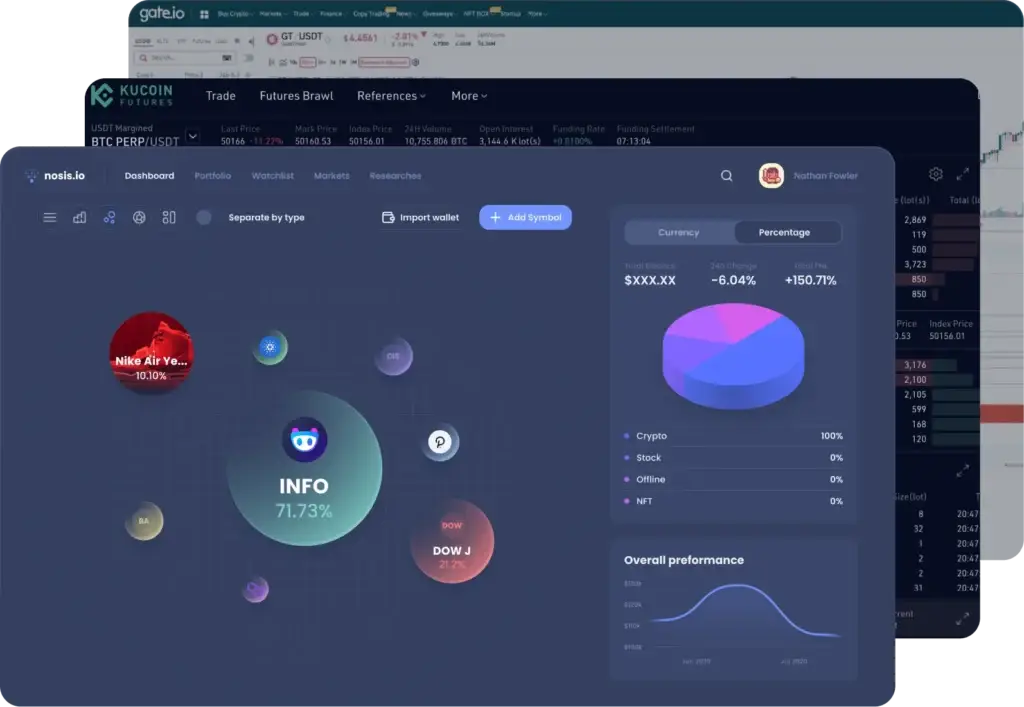 The 1# tool for any type of investor
Say goodbye to the inconvenience of annoying spreadsheets and the hassle of accessing multiple portals just to view your complete portfolio value. Simplify your life and enhance efficiency with the cutting-edge Nosis dashboard at your fingertips.
Everything you own all in one place
Nosis boasts the versatility to monitor an extensive range of investments you possess. From cryptocurrencies to stocks, real estate to classic automobiles, NFTs to cherished collectibles, effortlessly manage and track them all in a single, comprehensive dashboard!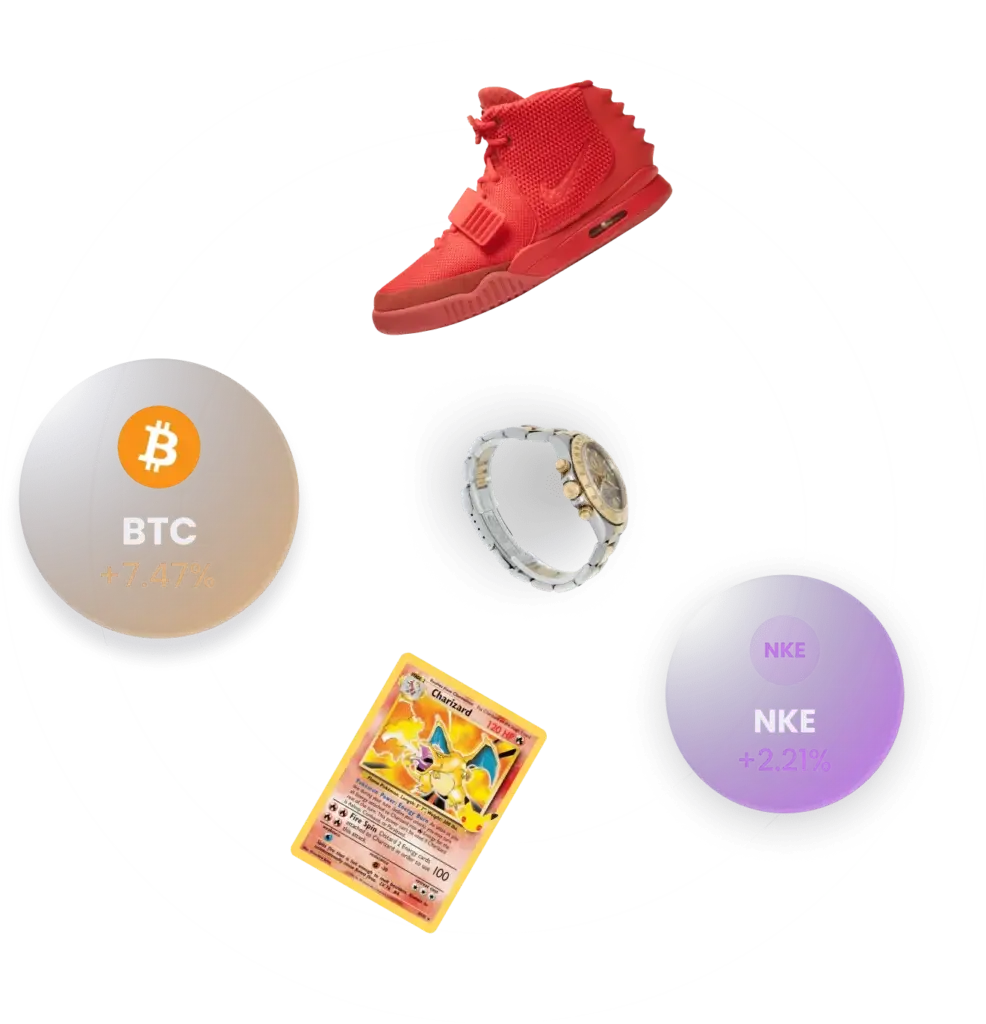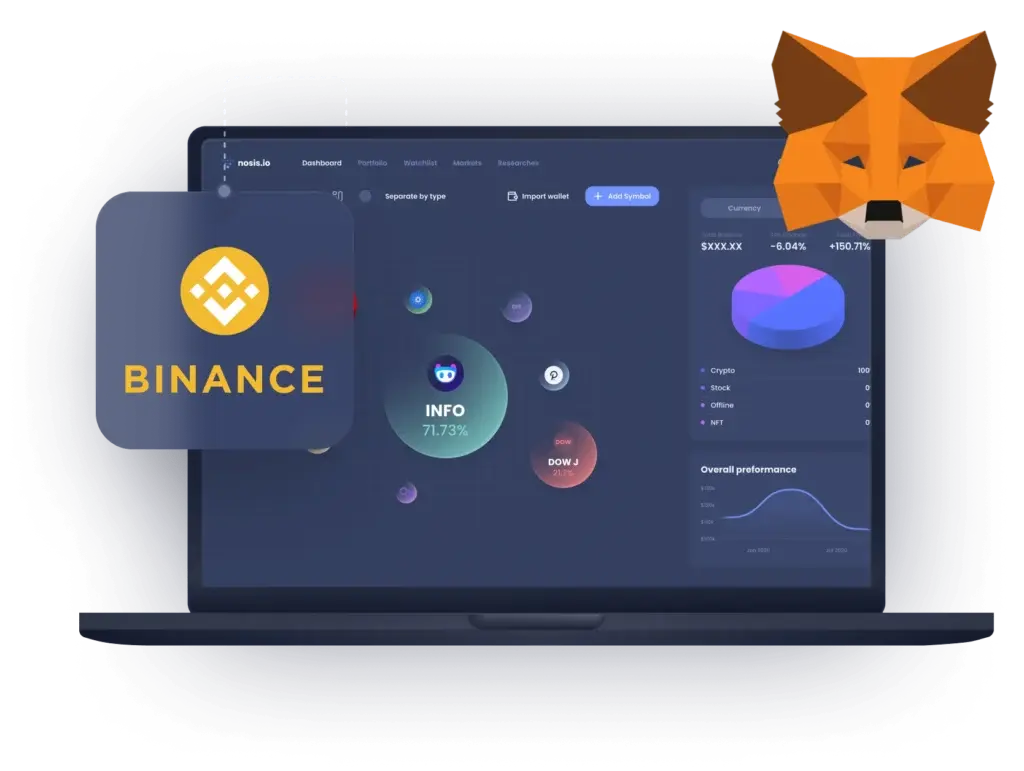 Multiple ways to add your assets
Seamlessly integrate with prominent exchanges such as Binance, and effortlessly connect a variety of crypto wallets, including MetaMask and TrustWallet. Furthermore, enjoy the flexibility to add and remove any investment with the user-friendly manual add/remove feature at your disposal.
Security and reliability you can trust
Trust in Nosis' dedication to safeguarding your data with robust security measures and full GDPR compliance. Manage your investments confidently, knowing your personal and financial information is secure.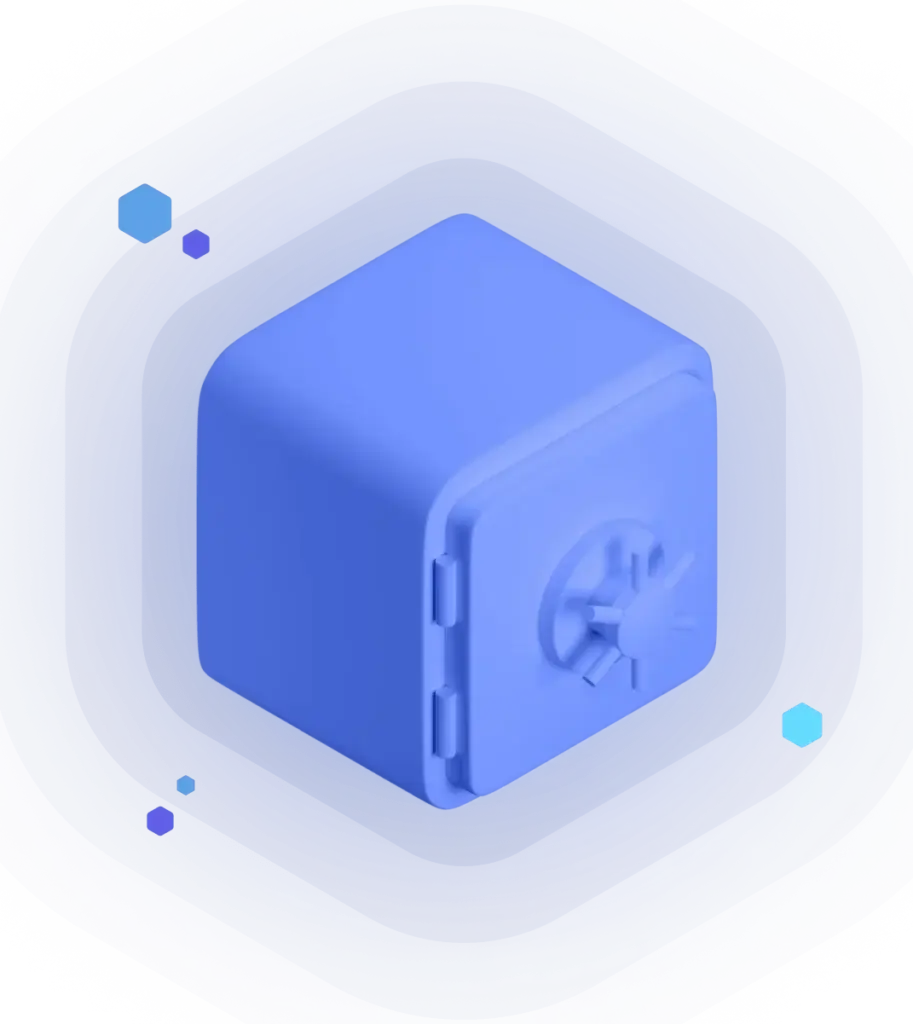 Start making smarter investment decisions today