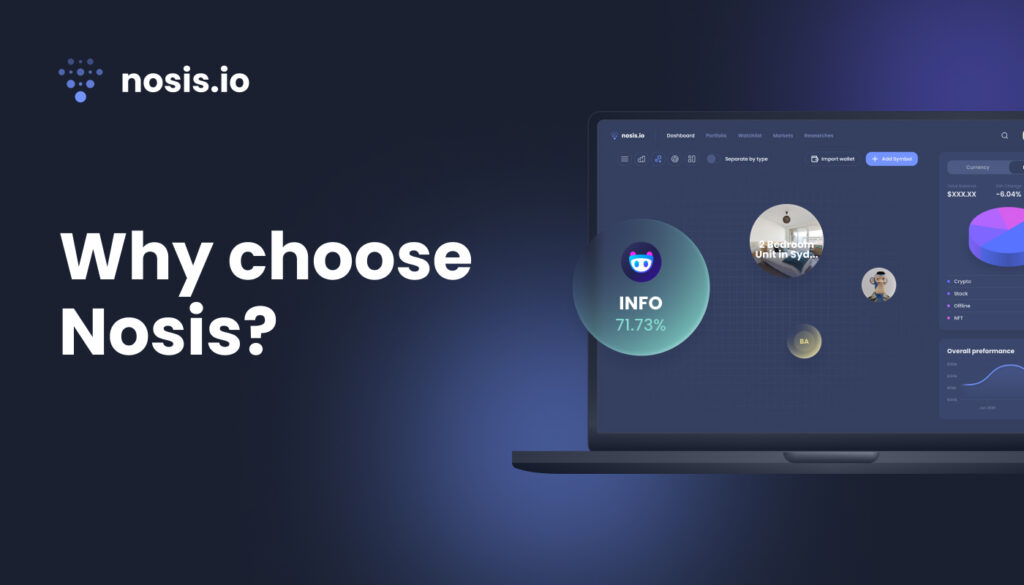 Investing in several asset classes and keeping track of those investments was never easy. Until now, the only way possible to keep track of real estate and commodity investments was through spreadsheets or by using multiple platforms, which is not accurate and time-consuming.
Navigating across multiple platforms to track the progress of the asset is frustrating from an investor's perspective. With Nosis available to the public, investors can keep track of any digital and non-digital investments. All in one platform, from Stocks to Sneakers, Realestate to Pokémon cards and Crypto to Art.
Why choose Nosis over other Portfolio Management tools?
1. Track all your investments under one roof
Unlike other portfolio management tools, Nosis allows investors to keep track of all of their investments, reducing the time it takes to navigate multiple platforms. This is something that helps almost all investors to manage their portfolios effectively.
2. Fast and Easy Access to Built-in Research Tools
Nosis provides all kinds of research tools for investors to serve their investing needs. Some of these include News alerts, Growth charts, Top Movers, and many more! All these are just one click away from the Nosis dashboard.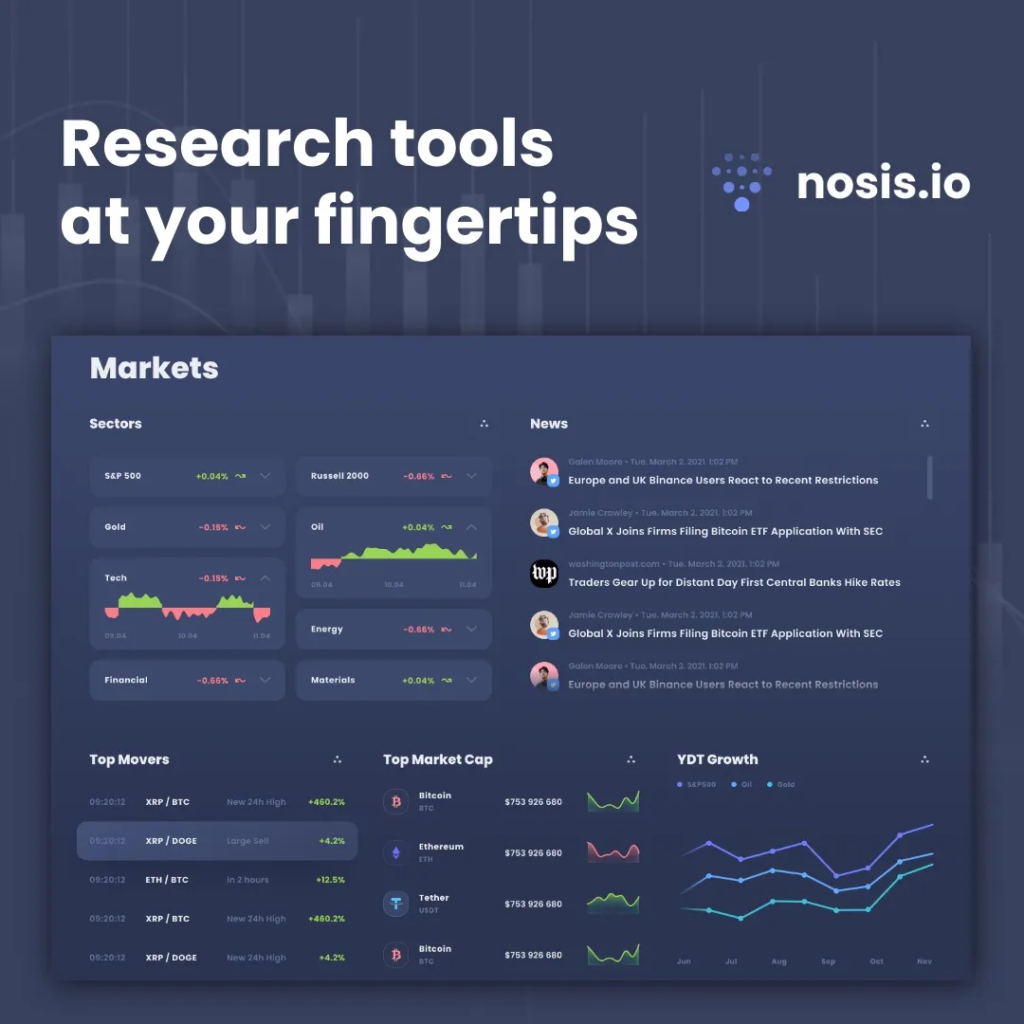 3. Advanced Reporting for Investments
Nosis allows investors to keep track of their investments from different sources with relative ease. Determine their actual performance with annualized returns split by capital gains, dividends, currency gains, and brokerage costs.
4. Allow Fund Managers to Manage Funds
A fund manager is responsible for executing the investment plan and supervising a fund's trading activity. Nosis allows fund managers to manage all sorts of funds they are currently managing. All new technologies and methodologies are used to provide the best fund management service they have ever witnessed.